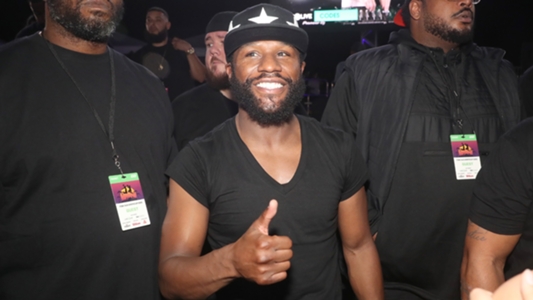 The former world champion was charged over an ICO back in 2018.
Floyd Mayweather is one of a number of celebrities who are being sued over their promotion of a cryptocurrency called EtheriumMax.
A lawsuit was filed on Friday in California that alleges that celebrities and EthereumMax performed a 'pump and dump' scheme with the tokens, by making 'false or misleading statements' on social media.
Kim Kardashian used her Instagram account to post an advertisement for the currency, and former world champion Mayweather mentioned the token as he promoted his fight with Logan Paul last year, with EthereumMax accepted as payment for tickets to the event.
The lawsuit claims that Mayweather has not disclosed any payment for mentioning the cryptocurrency, which has lost 97% of its value since June.
Mayweather was charged in 2018 by the SEC for promoting an ICO, a method to raise funds using cryptocurrencies, and paid more than $600,000 in a settlement over the charge, reported CNBC.